About Us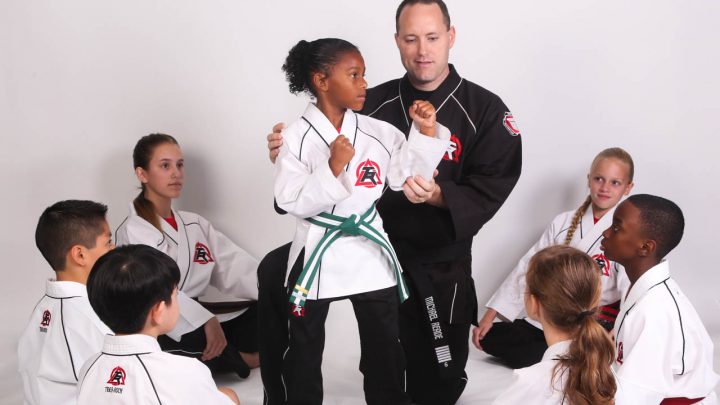 We are Tiger-Rock Martial Arts, the largest martial arts academy franchise in the world. Our academies provide top-rated martial arts programs, training, and service to over 30,000 members. Furthermore, we have been top-quality martial arts programs since 1983.
What Makes Us Different
Tiger-Rock's Metairie Martial Arts Academy for Taekwondo lessons is at the forefront of martial arts training. We've designed our programs to improve trainees in terms of fitness, artistic precision, and self-empowerment. Thanks to hours of research and willingness to keep up with the latest updates in sports science, we have created a modern-style martial arts program for people of all ages. At Tiger-Rock Martial Arts, we offer multiple class schedules to accommodate your busy schedule. With so many options in terms of class times, there is no reason why you shouldn't start training today. In addition, our academies are a perfect environment for constant growth and improvement. We always make sure to stay up to date with the latest training techniques, so you can be sure that you are receiving the best training possible. Furthermore, our wide range of adult and youth programs will ensure that everyone has the best experience.
Our Instructors
Students attending Metairie Martial Arts Academy Taekwondo lessons will receive the most modern training sessions in the market. This is the result of our instructors consistently improving their training techniques through continuing education. Even more, Tiger-Rock Martial Arts International highly recommends that all Instructors in the academy maintain a current CPR and First Aid certification. Moreover, we recommend that all of our academies run background checks on all the instructors over 18 years of age. Above all, our academies hold our members' safety at the top of our priority list.
Students who train at Tiger-Rock Martial Arts enjoy many benefits including:
At our Metairie martial arts academy, Taekwondo lessons are specialized, specific to each group's unique classroom needs: Tiger Cubs (pre-school age 4 yrs), Juniors (6 yr olds – 12 yr olds), and Teens & Adults.
Students can start any time and blend into the academy with other beginners.
New classes are forming daily.
Annually qualified instructors are dedicated to excellence and continuing education.
Students can move forward at their own rate and not as a class unit.
Annual advancement opportunities
Year-round competitive opportunities and the local, state, and national levels.
Martial Arts Schools near me Metairie LA | Metairie LA Self Defense Training | Martial Arts Gym | Martial Arts Lessons | Karate Dojos | Metairie Taekwondo Classes | Women Self-Defense Classes