Women Self Defense Westbank LA
Are you someone that is searching for a Women Self Defense Westbank LA because you want to be prepared? Perhaps you have the goal of being able to properly defend yourself from threats. If you are trying to learn self-defense, Tiger-Rock Martial Arts of Westbank can help you. Our expert team of professionals is here to outfit you with the classes and instructors you need to be able to defend yourself against anyone.
Most people think that learning self-defense is just a series of punches and kicks. But that is far from the truth. Are you beginning to feel like you will never get physically in shape? Maybe you have a growing concern over your stamina level and you do not know what to do. Whatever the case may be, you can lean on Tiger-Rock Martial Arts of Westbank to help. Did you know that combative techniques are one of the best ways to increase your physical health? When you are training in self-defense you are building cardiovascular toughness and becoming a more athletic individual. So, if you are wanting to learn how to defend yourself. While also becoming physically and mentally stronger, our instructors can help.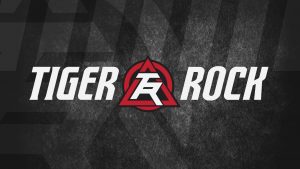 Here at Tiger-Rock Martial Arts, our team of professionals will push you to transform into the best defender in the event of an attack. In today's society, there are criminals and predators around every single corner. And when you are faced with an attacker, you will not have a lot of time to react. You never know if your attacker could be armed, and knowing self-defense could be the difference between life and death. Avoid these struggles by learning from our instructors here at Tiger-Rock in WestBank. We will prepare you to be able to take on any attacker that may come your way.
Women Self Defense Class
Here at Tiger-Rock Martial Arts of Westbank, our specialists will push you so you can turn into the most ideal protector in case of an assault. We understand that you are taking this class to be set up for a genuine attack situation. This is why you can rely on our staff to place you in circumstances that will enable you to sharpen your abilities and respond rapidly. When you take a self-defense course with us, it will take a great deal of diligent work, responsibility, and persistence. Though it will not be easy, it is necessary and will only give you positive benefits.
Are you lacking the discipline to complete daily tasks in your life? Perhaps you are feeling unmotivated and you do not know what to do about this. It is important to know that you are not alone. This is something that everyone experiences and our instructors are here to help you through it. Visit our dojo if you are ready to get better at being yourself. We proudly enable you to change your mind, body, and soul. When you learn self-defense you will gather the focus and discipline you need to react timely to an attacker.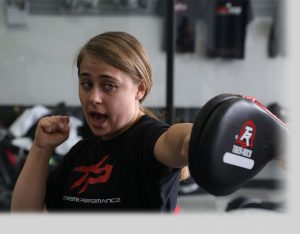 We believe that women should not feel uneasy when walking places alone. Or feel scared when they are walking to their vehicle. We want you to be confident in the face of adversity. So, if you are looking to be able to protect yourself in the case of an attack. It is time, to begin with, a self-defense class here at Tiger Rock. Not only will you build the skills and techniques you need to ward off anyone. But your mental health and confidence will improve as well.
Contact Our Expert Team Today!
Something that we tell each and every student that comes to our dojo os that being able to defend yourself against someone is crucial and priceless. You may be feeling like you are hopeless, but we can assist you with honing these skills and making the most out of them. We are ready to help students understand the best ways to build body strength. And understand that their life truly is priceless and they need to be able to defend it.
Finding a Women Self Defense Westbank LA is something that is extremely important for everyone. Is it safe to say that you are endeavoring to discover a place that can enable you to achieve the objectives you have set for yourself? If you are looking for a superior way to ensure you are able to defend yourself. But you do not know where to start, contact our dojo. You can visit our website to learn more information about the different programs we have to offer you.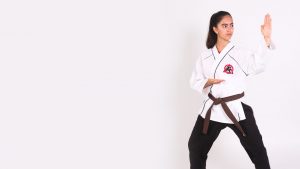 We also offer a wide variety of class times because we understand that life can be busy. But that should not stop you from being able to defend yourself. We have the expert instructors who can help each and every female make sense of how to protect herself. On the off chance that you do not know where to start, we are here to help you today! Contact our expert team today by dialing 504-394-0008 to assist you with getting started in our women's self-defense classes. This is something that you will not regret joining!
Fun Facts About Westbank LA
Westbank was incorporated in 1913, absorbing the section of McDonogh within the Jefferson Parish boundaries. 

Portions of the movie "

A Love Song for Bobby Long"

were filmed in Westbank.