Westbank LA Martial Arts School Near Me
Have you been searching for a Westbank LA Martial Arts School Near Me? But have not found the right dojo for your needs? Are you trying to learn more about martial arts because you have a passion for karate? If this sounds like you, we believe that you can greatly benefit from joining martial arts classes here at Tiger-Rock Martial Arts of Westbank. We are a local dojo that gives students the opportunity to truly learn and immerse themselves in martial arts.

Tiger-Rock Martial Arts have been in the martial art business since 1983. And since then we have become the nation's largest and most well know martial arts franchise. Do you want to learn karate from instructors that also have a passion for karate? If this is what you are looking for, we believe that you will greatly benefit and enjoy the classes we have here at Tiger-Rock Martial Arts. Our team of instructors is certified and masters in Korean Taekwondo. They truly have what it takes to provide our students with the best martial arts training. If you are ready to better your mind, body, and soul, in a fun environment, Tiger-Rock is the place for you.
Martial Arts Classes
Are you dealing with problems related to your physical fitness level? This is something that most people deal with and it can really get under your skin. Are you struggling walking up steps? Maybe you are not able to lift weights like you used to be able to do. Or perhaps you are not as flexible as you once were and your frustration continues to grow. While you might be unsure of how you are going to fix this, we can help you.
Our team of instructors will put you through drills that will develop your speed, strength, and stamina. You will learn striking and kicking drills that may seem simple, but it will push your entire body to work harder. Learning and mastering karate is a very extensive sport and you are going to get a great workout. You will push your body to a new level that you never thought you could do before. It is time to make the most of your fitness training here with us.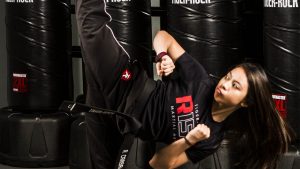 Are you having problems focusing at work? Perhaps you are noticing that your child's grades are beginning to drop in school. But you do not know you are going to get to the bottom of this? This can be very tough to overcome by yourself because having a strong mind can be tough to regain. But here at Tiger Rock Martial Arts of Westbank, we can help you strengthen your mind.
It is time to improve your mind by calling us today. Our dojo is a great place to strengthen your mind and develop the focus you need to succeed in life. When you learn karate with us, there are no shortcuts, and we will demand a high level of effort. Which is how your mental strength will begin to get stronger and stronger. You will learn how to stay focused for an extended period of time. You will learn discipline and you will push your mind to new heights. Learning karate is one of the best ways to improve your mental sharpness.
Martial Arts Classes for Kids
Do you have a child that you want to learn karate as well? Here at Tiger Rock, we offer karate classes for children as young as three years old. The Tiger-Cubs program is perfect if you have toddlers in ages between three and six. Do you have a child that is not behaving well at school or work? Maybe you are noticing that they are not getting enough physical activity. Here, your child will learn the importance of karate, exercise, danger awareness, and discipline.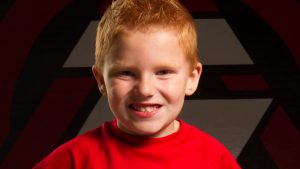 In addition to having classes for younger students. We also have programs that are specifically for teenagers. Being a teen has never been easy, and all teens need support to ensure that they are being guided properly. Are you currently putting up with your child not getting the best grades they could be receiving? You might also be noticing some problems in their social lives and noticing they do not have many friends outside of the classroom. If this is something your teen is going through, visit our dojo and sign them up for karate classes. Learning karate can greatly enhance their physical and mental limits.
Contact Us Today
If you are searching for a Westbank LA Martial Arts School Near Me, it is time to call Tiger Rock Martial Arts of Westbank today. When you are wanting the top instructors to teach you and your family martial arts, Tiger Rock is here for you. Our team of experts is prepared to help you develop your skills and learn how to be a better person. For more information on what we offer, call our expert staff members today by dialing 504-394-0008. We are ready to provide you with additional information and schedule an appointment with you to get you enrolled!
Fun Facts About Westbank LA
Founded in the early 1800s by Nicholas Noel Destréhan, a plantation owner, it was settled by immigrants of German descent. 

Near New Orleans
There is a ferry system that can take you to the historic downtown area of Westbank.