Kids Karate Near Me Westbank LA
Do you have a child that is beginning to show interest in learning karate? Perhaps you think your children are too young and you have not able to find a dojo for them. Maybe you are looking for a dojo where both your young child and teen can attend. If this sounds like you, Tiger-Rock Martial Arts of Westbank has got you and your family covered. We offer the Kids Karate Near Me Westbank LA classes that you have been searching for.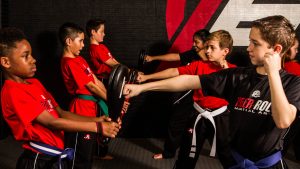 Tiger-Rock Martial Arts of Westbank is a dojo that you can trust to help you develop your mind, body, and soul. Tiger-Rock Martial Arts have been around since 1983. Today, we are known as the nation's largest and most well-known franchise. We have been helping students just like you master karate and hone their skills. We have over a hundred locations across the country, and we continue to expand. As the most successful martial arts franchise in America, we are here to provide you with a great place to master karate and provide the services you are looking for the most.
Karate for Children and Teens
Do you have a child that is showing interest in learning karate? But you think they are too young to learn karate? Here at Tiger-Rock Martial Arts of Westbank, that is not a problem. We offer the Tiger-Cubs Program, which is one of the most popular programs that we offer. If you have a child between the age of 3 and 6, they will be able to learn martial arts. Here, your child will have the opportunity to learn more about danger awareness, discipline, and physical fitness. We have created an atmosphere that is fun for all.
In addition to our Tiger-Cubs program, we also offer the Tiger Rock Junior program for ages 6-11. Students in this program will enjoy various athletic and artistic elements. They will begin to further their physical and mental traits, while also learning to participate with others.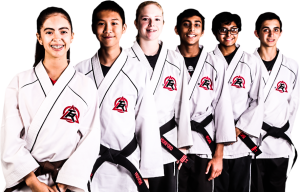 Here at Tiger Rock Martial Arts, our instructors are committed to helping the next generation grow physically and mentally. We have helped children from a vast array of backgrounds, and we know that your child will fit in here at Tiger Rock. The Tiger-Rock Youth Program focuses on children ages 12-15. Help them get the mental and physical strength that they need by enrolling them in at Tiger Rock. We are experts here to provide them with the guidance and training they need to succeed in life.
Karate for Adults
Do you feel like you cannot learn to master martial arts because of your physical health? Maybe you feel like your physical fitness level is not enough to succeed in martial arts. Perhaps you feel like you are not strong enough to take a martial arts class. These are problems that haunt people every day as they age, but when you join Tiger Rock those problems will not be a concern. You will gain strength and the physical fitness level that you have always wanted. No matter what your current age is.
Here at Tiger Rock Martial Arts of Westbank, you will perform a series of strikes, kicks, form routine, and other techniques that will help you master martial arts. You may be thinking that strikes and kicks are easy. But these movements push your entire body to get stronger and leaner. You will also see improvements in your levels of flexibility and stamina. It is time to stop thinking that you cannot learn martial arts, and stop by Tiger Rock today to really see what you can do.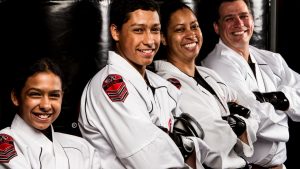 When you come to Tiger Rock Martial Arts of Westbank, you will be expected to give it your all each and every class. There are no shortcuts when learning martial arts and we are here to learn and put in the effort. But we also enjoy having a healthy and fun atmosphere that everyone can get along and truly have fun in. Our professional instructors are here to help you. And as long as you give it your all in classes, you will be able to learn side by side from the best instructors out there.
Tiger Rock Experience- Join Today!
When you are searching for Kids Karate Near Me Westbank LA classes, look no further than Tiger Rock Martial Arts of Westbank. Here at Tiger Rock Martial Arts, we provide the martial arts classes that are perfect for anyone trying to learn more about what it takes to be a martial artist. We currently have programs for a wide variety of ages, starting at the age of 3, we can start honing your karate skills. Visit our website to learn more about the programs we have to offer. Or give our friendly specialist a call today by dialing 504-394-0008. We can't wait to meet you and get you started on your martial arts journey today!
Fun Facts About Westbank LA
Beginning in the 19th century, an agreeable marrying judge made the area a destination for couples seeking quickie weddings. 

Westbank was settled in 1836.

It is part of the New Orleans–

Metairie

–

KennerMetropolitan Statistical Area

. 

A free pedestrian ferry ride delivers visitors from New Orleans to the heart of Westbank's historic downtown.