Karate Classes for Kids Near Me Westbank LA
Are you someone that has been searching for Karate Classes for Kids Near Me Westbank LA, but you are not sure where to turn to? Perhaps your child has been showing an interest in learning karate. Maybe your child needs an activity outside of school to learn discipline and self-awareness. Whatever the case may be, Tiger-Rock Martial Arts of Westbank is here for you. We have a team of experts who can provide the best karate training to your child.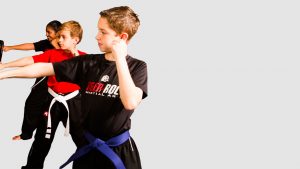 Tiger-Rock Martial Arts have been around since 1983. Today, we recurrently the most popular and largest martial arts franchise across the nation. We have well over a hundred locations around America. And we have an expert team of certified instructors who have the ability and experience to teach any child martial arts. If you are wanting your child to master karate and gain valuable life skills, Tiger-Rock is the place for your child to be.
At Tiger-Rock Martial Arts of Westbank, we offer a variety of programs for every different age group. We offer karate classes for pre-k/elementary, juniors, teens, and adult ages. Each program is tailored to that age group to ensure that they are learning the right skills for their age group. Each program is designed to build on the cognitive and physical abilities of each age group. Other martial arts program may group junior and teens together, but we have seen that the age groups may seem similar in ages. However, there are different skills that a 13-year-old can do compared to a 10-year-old because of maturity or height.
Karate Classes for Kids
Do you have children that are struggling with their physical health? Perhaps you are noticing that they are not doing well in other sports. Or maybe they do not have the stamina to go on a walk around the neighborhood with the family. If this is something your family is going through, you may not know how to handle this. Every parent wants their child to be happy and healthy, but it can be hard to make sure your child is always healthy. Especially when we live in a society where kids are consumed by video games and junk food. When you see this happening to your child, why not give your children the tools they can use for the rest of their life.
Karate Programs
Each program contains striking drills, kicking drills, form exercises as well as strengthening exercises.  The Tiger-Cub program is a thirty-minute program for children ranging from three to six years old. This program instills the foundation of karate and teaches balance and coordination. The Juniors program is a forty to forty-five-minute program for children ranging from six to eleven years old. Since this is a crucial time in the child development stages, we emphasize self-esteem, self-confidence, self-control and focus on channeling positive energy. The Youth program is a forty to forty-five-minute program for children ranging from eleven to fifteen years old. Since we recognize these years as essential years of their lives, we further focus on positive influences, strong character building, and leadership.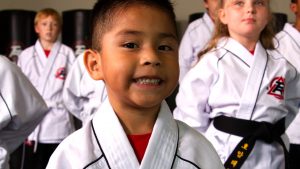 The mental health of your child is something that is also important. Is your child beginning to shows signs of anxiety? Maybe your child is having some behavioral issues at school. Perhaps their focus is not what it used to be and you are beginning to worry. Whatever the case may be, there are many mental benefits of learning karate. Our classes will instill your children with the discipline, focus, and concentration they need to succeed in life. They will then be able to take these skills into the other parts of their lives. Because here at Tiger Rock, we understand that every parent wants to raise well-rounded adults. And involving your child in martial arts can you help you do just that.
Call Tiger Rock Today for More Information
Are you looking for a martial arts training academy that aims to provide the best atmosphere for students? If that is something you are looking for then Tiger Rock is here for you. We provide the best atmosphere in our dojo for our students. And in our atmosphere, our students are able to train and achieve their goals without interruptions. Your child will be challenged, but we create an atmosphere will you will have fun and learn a lot at the same time.
Finding the right Karate Classes for Kids Near Me Westbank LA for your son or daughter can be a very difficult process to navigate. There are many facilities in the New Orleans area that may not be right for your son or daughter. But you can rest easy knowing that there is help for you out there. Tiger Rock Martial Arts is a company that is here for you to help you find the right course that fits your family's needs. Contact us if you would like to learn more about our dojo's classes by dialing 504-394-0008. We would love to help you figure out a regimen that will help your child grow towards their true transformation. Tiger Rock Martial Arts of Westbank is here for you!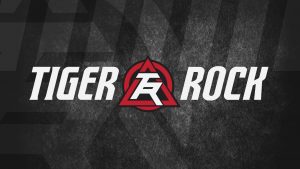 Fun Facts About Westbank LA
A free pedestrian ferry ride delivers visitors to the heart of Westbank's historic downtown. 

WestBank was settled in 1836.

A beautiful location right next to the great city of New Orleans