Westbank LA Karate Class
Have you been searching for a Westbank LA Karate Class that can meet all your needs? Perhaps you are looking for a karate class that will help you grow physically. Maybe you are looking for a karate class that will help your mental health. Whatever your case may be, Tiger-Rock Martial Arts of Westbank has the solutions you have been looking for. Read and discover how we can help you with your transformation today!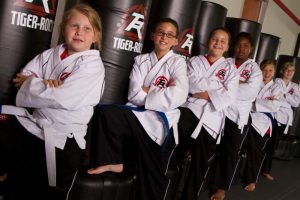 Tiger-Rock Martial Arts is a company that has been around since 1983. Ever since our inception, we have grown into the world's largest and most well-known martial arts franchise. With over 100+ locations across the nation, we have the tools to help you transform your life. Each and every location is staffed by a team of Korean Taekwondo masters who can help you become a master at martial arts. You are probably looking for a karate class that can give you the guidance and helps you need. If this sounds like you, know that our team of professionals is here to provide you with the support and instruction you need during every class.
Are you someone who is really struggling with your physical fitness? You might be dealing with stamina issues when walking around your neighborhood. Perhaps you are not strong enough to lift the groceries by yourself. Whatever the case may be, it is important to know that it can always get better. And here at Tiger Rock, we can assist you with our drills and activities.
Karate Lessons WestBank LA
Our professionals want all students to know getting into shape will take effort, but we are here ready to assist you with every step and kick of the way. If you are ready to start building your body into what you want it to be, we can help. Strikes and kicks might seems basic and easy. But these two actions help you get the most out of your body.
These drills are full-body, high-intensity drills that will give you a heightened sense of flexibility, strength, agility, and other facets of physical fitness. Maybe you have worked with a personal trainer in the past and they did give the support you needed. If you are trying to find the right combination of teaching and support. Then Tiger-Rock Martial Arts is here to push you through and help you grow in the process.
Are you someone who is facing some mental challenges? And you do not what to do anymore? Perhaps you have been daydreaming more often, and you have noticed that you are getting behind at work. While this might seem like a very frustrating problem at the moment, there are ways to get out of it. At Tiger Rock, we understand that nobody is perfect all the time and we all need help from time to time. If you are ready to start seeing new heights and experiencing growth on a mental level, our certified instructors are here to provide you with exactly that.
Contact Tiger Rock Martial Arts of Westbank Today
Here at Tiger Rock, we truly believe that your mind is something that is extremely important. Because your brain is what controls everything else, and you need to keep care of that if you want to maximize your faculties. Like most people, you are probably trying to become more disciplined, focused, and concentrated.
Most people believe that these are inherited traits, but that could not be farther from the truth. Those traits are something that needs to be learned and constantly trained to maintain. Our experts are here to help you understand that there are no shortcuts when it comes to hard work and commitment to reach your goals. And we know that as long as you stay the course and trust us to guide you in the right ways, you will find your mind sharpening.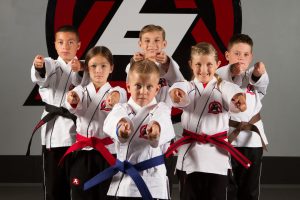 It can be tough trying to find the right Westbank LA Karate Class that can meet all your needs and expectations. Nobody wants to deal with high prices for a karate class when they have other expenses to worry about. Because of this, here at Tiger Rock, we have an introductory course package. This is a great way for you to get an idea of what we do and how you can fit into this system and atmosphere. Packages include three classes, a performance evaluation afterward, and more!
Contact us today to learn more about our dojo by dialing 504-394-0008. Our certified staff of experts and representatives are ready to help you understand more about our classes and also give you details of our class times. We look forward to hearing from you and helping you on your journey towards bettering your life.
Fun Facts About Westbank LA
Much of Westbank's historic architecture reflects the shotgun homes and Creole cottages of New Orleans.

Westbank was incorporated in 1913, absorbing the section of McDonogh within the Jefferson Parish boundaries. 

Portions of the movie "

A Love Song for Bobby Long"

were filmed in Westbank.

Portions of the movie "Monster's Ball" were filmed in Westbank.

The Gretna Art Walk occurs the second Saturday of the month (March-May and September-December) from 8:30 AM to 12:30 PM and allows artists to showcase their crafts.