Karate classes
Karate classes near me Mandeville LA offered by Tiger-Rock is a positive, safe environment for your child. Our taekwondo instructors thrive on constructive child development. Most noteworthy our program includes positive reinforcement by focusing on what the student does right and helping your child with the basics.
We have action-packed 30-minute classes with an age-appropriate curriculum. Additionally, we focus on the development of gross motor skills, balance, and coordination, along with self-discipline. It seems like focus and concentration is a struggle for some students, which is why our program includes the improvement of those traits. Also, Tiger-Rock Karate classes have a positive learning and social environment with an endless amount of fun!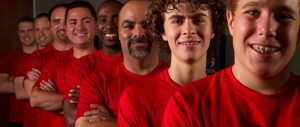 Strengthen Balance & Coordination
A major part of our curriculum is what we call symmetrical movement exercises. Due to this highlight of our curriculum, these drills emphasize the left and right-side motion. It seems like these activities help these students strengthen balance and coordination. As a result, good balance and strong coordination at an early age form the foundation of positive self-esteem and self-control.
Karate classes focus on self-discipline. The Tiger-Cub program includes drills that help with motor skill development but also enhances the student's ability to focus. Focus and concentration are traits that need constant attention. As a result, managing focus and concentration will lead to strong self-discipline. Taekwondo Karate classes are just one of the many martial arts forms that we offer at Tiger-Rock and its locations around the country. As a result, when choosing taekwondo as your martial art of choice, you are challenging yourself to a journey that will prove to be enriching on the mat and off. This will improve your quality of life.
Improve Motor Skills & Flexibility
Taekwondo emphasizes head height, jumping, spinning, and sidekicks along with striking. A typical Tiger-Rock taekwondo Martial art lesson will help you improve your motor skills and flexibility. Also, Taekwondo offers numerous physical fitness benefits such as improved cardiovascular health, boosted athletic ability, and improved balance and coordination. There are specialized classes specific to each classroom's needs. Students can start at any time and blend in with other beginners. New classes are forming daily, and our qualified instructors are dedicated to excellence and continuing education. Therefore, students move forward at their own rate and not as a class unit. Expect year-round advancement opportunities as well as year-round competitive opportunities at the local, state, and national levels.
We welcome students of all ages and backgrounds to our academy. Whether you are experienced in martial arts or just getting started on the mat, we invite you to come to see what Karate classes are offered. Tiger-Rock has a variety of students and courses for every level, and no student is turned away. We aim to enrich the lives of each of our students through our unique model of martial arts, fitness, skills training.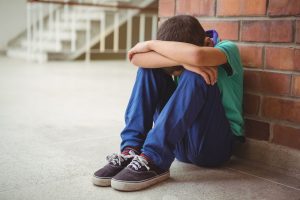 Bullying can be Traumatic
Seems like by combining the latest training methods with the tradition that is martial arts, Karate classes near me Mandeville La classes provide every student that comes through our door an experience that cannot be found in any other academy in West Houston. Today bullying can be a traumatic experience that can cause any child to be filled with anxiety. This anxiety can kick off a course of crippling self-esteem and self-concept and lead to poor self-assessment. As a result, your child may avoid being around others and even withdraw themselves from family.
There is good news. Your child can overcome bullying. Enrolling karate classes near me Mandeville La classes your child will learn what they will need to know to best counter a bullying situation. Most noteworthy, once a child has a resource such as classes at Tiger-Rock, and they enroll in a class, they will begin to feel a weight lifted off their shoulders. The decision to enroll is the first step to emotional freedom for children that face bullying.
Be the Best Martial Artist 
Our karate classes are staffed with dedicated, certified taekwondo instructors that will work with you directly on setting and accomplishing your personal goals. Tiger-Rock's instructors train year-round and are always up-to-date on the latest training methods. Our staff is dedicated to helping you become the best martial artist you can be. Tiger-Rock Martial Arts feature four taekwondo programs for different age groups. The early childhood Tiger Cubs program, the Junior program for older kids, the Teens program for adolescents and teenagers, and the Adults program students 16 years of age and over! Furthermore, each program is designed to build on the cognitive and physical abilities of each age group.
Building physical strength takes patience, endurance, and most of all, discipline. Tiger-Rock provides a unique experience that you simply cannot find in any other academy. Consequently, building cognitive and physical capabilities is important even as adults.  Most noteworthy adult martial arts classes offer competitive training for those that want to challenge themselves in year-round matches.
Korean Taekwondo
Core martial arts programs use traditional Korean taekwondo, along with today's physical fitness standards. The combination of these two disciplines will help you become more fit and focused. Furthermore, Tiger-Rock will enhance your overall physique, increase your speed, and improve your coordination.
The mentality of an athlete can either enhance their outcome or sabotage it. All the noise in your head can sabotage any goal you might have to stay physically fit. Tiger-Rock is here to teach you how to shut down that noise and improve your mental capacity. It seems like the guilt factor kicks in when you finally get around to doing something for yourself. That can be the one thing that is holding you back from treating yourself to karate classes near me Mandeville LA.

Contact Tiger-Rock of Mandeville Today
Making the decision to take Tiger-Rock Martial Arts adult classes is a personal choice. We often deprive ourselves of what is good for us. Karate Classes Near Me Mandeville LA offers a whole new level of self-improvement. Make the decision today to just do you. Tiger-Rock is located at 300 Dalwill Dr. Mandeville, La 70471. Check out our website by clicking here. If you need information and want to reach out to one of our professionals, please give us a call (985) 624-3455. Come by and tour our facility today!
Fun Facts about Mandeville
The biggest land-based industry is forestry
Louisiana is the nation's largest producer of alligator hides and crawfish
A major producer of soybeans & corn