Westbank LA Taekwondo Schools
Have you been searching for Westbank LA Taekwondo Schools? Maybe you are someone who started studying karate at a young age and now ready to pick it back up. Perhaps you have young children who are beginning to show interest in learning karate. Whatever the case may be, know that you can trust Tiger-Rock Martial Arts of WestBank to help you get the most out of your karate classes.
Tiger-Rock Martial Arts have been around since 1983. Today, we are now known as the most successful and largest martial arts franchise in America. We have over a hundred locations across the nation, and we are considered the leader in our industry. Each and every dojo across the nation is led by a team of certified instructors who are masters in Korean Taekwondo. If you are looking to learn karate from a highly respected brand that is also down to earth, this is the place for you.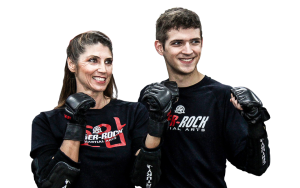 Have you been searching for a dojo that is family-friendly? Here at Tiger Rock, we consider ourselves a family-friendly dojo because we have courses for adults and children. Our rigorous programs range from specific, action-packed fun for pre-schoolers to steady drills for senior citizens. Regardless of what stage you are at in life, you will be able to get something out of Tiger Rock. Our team of professionals wants everybody to benefit from our programs. So, if you are ready to get better physically or mentally, it is never too late or soon to start your karate journey.
Best Taekwondo Classes in Westbank LA
Lapses in focus are frustrating and they can happen to anyone from time to time, no matter what your age is. Are you beginning to have some problems focusing at work? Maybe your children are not succeeding in school because of behavioral problems. When these things infiltrate your life and deter you from living a balanced life, Tiger Rock is here to help you. Karate is one of the best things you can do if you need to improve your mental focus and discipline. We do not believe in shortcuts, and we make sure each and every student is being mentally challenged.
Have you been rapidly gaining weight and losing your sense of health? Maybe you are currently struggling walking up a flight of stairs. Or perhaps you are battling cardiovascular problems and your doctors have suggested a class to start pushing your muscles. While you might not feel like you are physically capable to handle a karate class, that is far from the truth. No matter what your physical level is, anyone can join a karate class and improve their capabilities. The striking and kicking drills we have for you will not only give you a greater sense of focus and confidence. But you will also enjoy extra flexibility, strength, and agility.
Karate Classes for All
Whether you are a preschooler or an adult, our staff members know how to push you past your limits. And show you that no matter what your age is, you can learn taekwondo. With decades of experience in this industry, you can count on our team to help you make the most out of your capabilities.
Do you have a child that is showing interest in learning martial arts? Here at Tiger Rock Martial Arts of Westbank, we believe that children as young as 3 can start to learn and master martial arts. Because of this, we offer the Tiger-Cubs program, which is a great way to get your kids on the right path to success. This is specifically geared towards children ages 3-6. When you enroll your child in this class they will learn the importance of danger awareness, focus, and discipline. When your child is learning taekwondo, you will have a great supplement to their academic and family activities.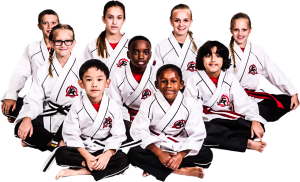 In addition to our Tiger-Cubs program, we also have options for our teenage students as well. Do you have a son or daughter struggling through life? Maybe they are not making friends as easily. Or perhaps they have been receiving bad grades. If you know they can do better and nothing is working, we have some options for you to help. Our team can help your teen build strength, discipline, and focus that they can take into adulthood. We currently offer programs for children ages 6-11 and ages 12-15 to strengthen their martial arts skills.
Visit Tiger Rock Martial Arts of Westbank Today
At Tiger Rock, we do not want to destroy our students' bank accounts with hidden fees and prices. So, if you are looking for karate classes that reasonability priced. That do not have unnecessary surcharges while also avoiding long-term contracts, this is the place. Make the most out of your training by choosing TRMA as your dojo.
Here at Tiger Rock Martial Arts of WestBank, we offer the best Westbank LA Taekwondo Schools. Here you will be able to improve your mental and physical capabilities. Our staff is ready to help you find the perfect program for you and get your family on the road towards transformation. With Tiger Rock behind you, you will have the guidance and expertise you need to grow and thrive in karate. Contact our friendly staff members today by dialing 504-394-0008 to get started on your karate journey as soon as possible.
Fun Facts About Westbank LA
Westbank is the second-largest city in and the parish seat of Jefferson Parish, Louisiana, United States.

It is part of the New Orleans–

Metairie

–

KennerMetropolitan Statistical Area

.