Karate Near Me Westbank LA
Have you been searching for Karate Near Me Westbank LA, but you are not sure where to turn to? In the New Orleans area, there are many karate dojos, so how do you find one that meets all your needs and expectations? Are you trying to find a karate dojo where you can transform not only physically, but mentally as well? If so, then Tiger-Rock Martial Arts of Westbank is here to help you. We are the best karate academy that is ready to unleash the Tiger within you.
There are many benefits that one can gain by enrolling in karate classes. If you are dealing with issues regarding your flexibility, endurance, strength, stamina, speed, a consistent karate regime can help you overcome this. We believe that it is important to get the most out of your mind, body, and soul. So, if you are ready to begin your transformation, our certified instructors can help.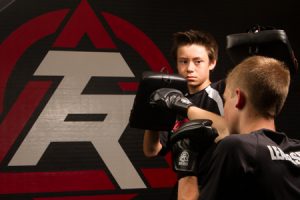 Tiger-Rock Martial Arts have been open for decades. Since our inception in 1983, we have become the nation's largest and most successful martial arts franchise. With over 100+ locations, we have experience training and helping students just like you. At each and every location we have a team of certified instructors that are here to guide you and help you reach your goals. When you immerse yourself in classes here at Tiger Rock, you will begin to transform your mind, body, and soul.
Karate Classes Westbank
Are you beginning to feel like you can't stay ahead of work? Even though it seems like you are working more hours every single day. Perhaps you are beginning to feel like you are not able to reach the daily goals you set for yourself. And now you do not know what to do. If this sounds like you, we highly suggest enrolling in a karate class. Mastering martial arts and seeing yourself go through the many steps that our courses have to offer can increase your discipline and self-motivation.
There are many benefits of enrolling yourself in a karate class. Learning martial arts can reduce stress, enhance discipline, and ensure that your physical and mental health are truly healthy. Martial arts is a great way to make sure you are in great physical shape. When you are learning martial arts, we put every student through drills and regimens that will push your muscles and to the next limit. When you are wanting to get in great physical shape, it is important to work out your entire body, and that is exactly what we do here at Tiger Rock.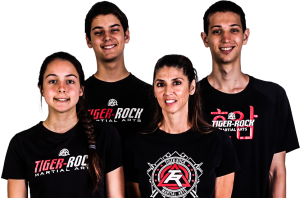 When you immerse yourself in our martial arts classes you will experience improvements in strength, speed, stamina, flexibility and much more. If you are trying to make sure you have got the right professionals on your side, count on our team to assist you. We are here to guide you and help you through this journey.
Karate Classes for Kids
Do you have some young children who are showing interest in learning martial arts? But you think they are too young to be able to join? Here at Tiger Rock, we have the perfect program for young kids. We currently have the Tiger-Cubs program, which will be the perfect environment for them. When you have children, it is important to make sure you get them started off on the right foot. If you're interested in 30-minute classes that promote discipline, fun, and improvement, this is the place.
In addition to this, we also have programs for teenagers as well. If your teenager is trying to develop both mentally and physically, why not sign them up for karate lessons? This is a great martial art that will give them the self-esteem and confidence they need to get better. We understand that the teenage years are hard, and we are here to help your teenagers thrive and find their footing in the world.
Contact Us Today!
Are you someone that leads a very busy life and you are not sure how you are going to make karate classes? Our staff is always adding new class times, and we have a schedule that can fit almost anybody's busy routine. With classes in the mornings, afternoons, evenings, and even weekends, we are confident that you will be able to find a slot that fits your needs. We will provide you with the resources you need to regularly attend classes without sacrificing other aspects of life.
If you are still on the fence on whether or not to join karate classes. Then, we highly suggest trying out our introductory classes. At Tiger-Rock, we offer all prospective students a package of three classes that are followed by performance evaluation. This package can provide you with an in-depth look at our dojo and give you a taste of what we have to offer.

When you searching for Karate Near Me Westbank LA classes, call Tiger-Rock Martial Arts in Westbank today. With years of experience, you will be able to count on our team to help you reach your goals. If you are ready to figure out the best way to enhance your mental and physical capabilities, contact us today. Our experts are ready to answer any questions you might have before signing up. Call us for more information by dialing 504-394-0008.
Fun Facts About Westbank LA
Beginning in the 19th century, an agreeable marrying judge made the area a destination for couples seeking quickie weddings. 

The city has a population of roughly 20,000 residents.

A free pedestrian ferry ride delivers visitors from New Orleans to the heart of Westbank's historic downtown. 

It is home to many restaurants and museums that honor the city's original settlers.